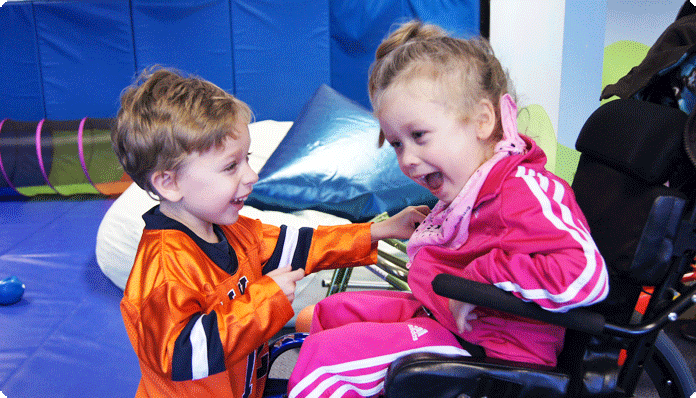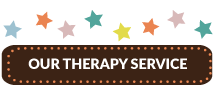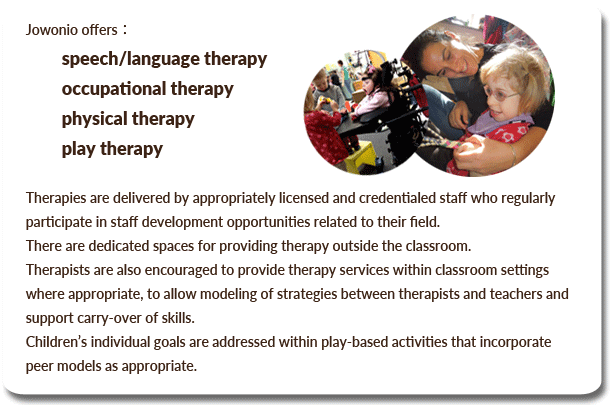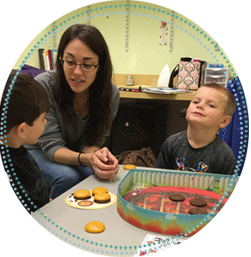 POOH CORNER
A series of small, quiet rooms where speech language pathologists can work with children individually and in small groups.
Therapists use child-friendly, play-based activities to improve children's
Receptive language
Expressive language
Speech intelligibility
Understanding of pragmatics, or the social rules of language use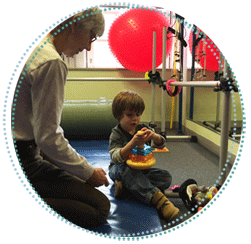 SECRET GARDEN
A space for individual and small group occupational and physical therapy sessions, and for children's sensory breaks.
Therapists use child friendly, play-based activities to improve children's
Strength and endurance
Balance and coordination
Motor learning and problem-solving
Sensory integration skills
ENRICH
An acronym for Educational Network and Resources for Inclusion in Community and Home. Serves a limited number of children on an itinerant basis, in home or community settings such as daycare centers or nursery schools.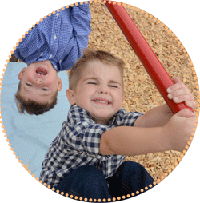 Jowonio is an approved site for preschool evaluations.
We use a multi-disciplinary, play-based approach.
The team includes a psychologist, special education teacher, speech therapist, occupational therapist, and/or physical therapist as needed.
Parent input is a welcomed and appreciated part of the evaluation process.
 ASSISTIVE TECHNOLOGY TEAM
This team includes an occupational therapist, speech-language pathologist, and special education teacher.
They work to triage, assess, and support children who need additional assistance in accessing means for functional mobility, communication, and/or participation in the classroom
CURRICULUM GUIDE

Our curriculum guide is divided into the two main age levels. Please click the buttons to find out more details for each curriculum!